The filter material of the XSJ HF Filter Cartridge Series is polypropylene fiber cloth and polyester fiber cloth. This filter has a large diameter of 6 inches / 152 mm. It has no central supporting frame. This kind filter cartridge is single open-ended. The filtered liquid flow pattern is from inside to the outside. The long service life and high flow rate result in low investment and less manpower in many applications area.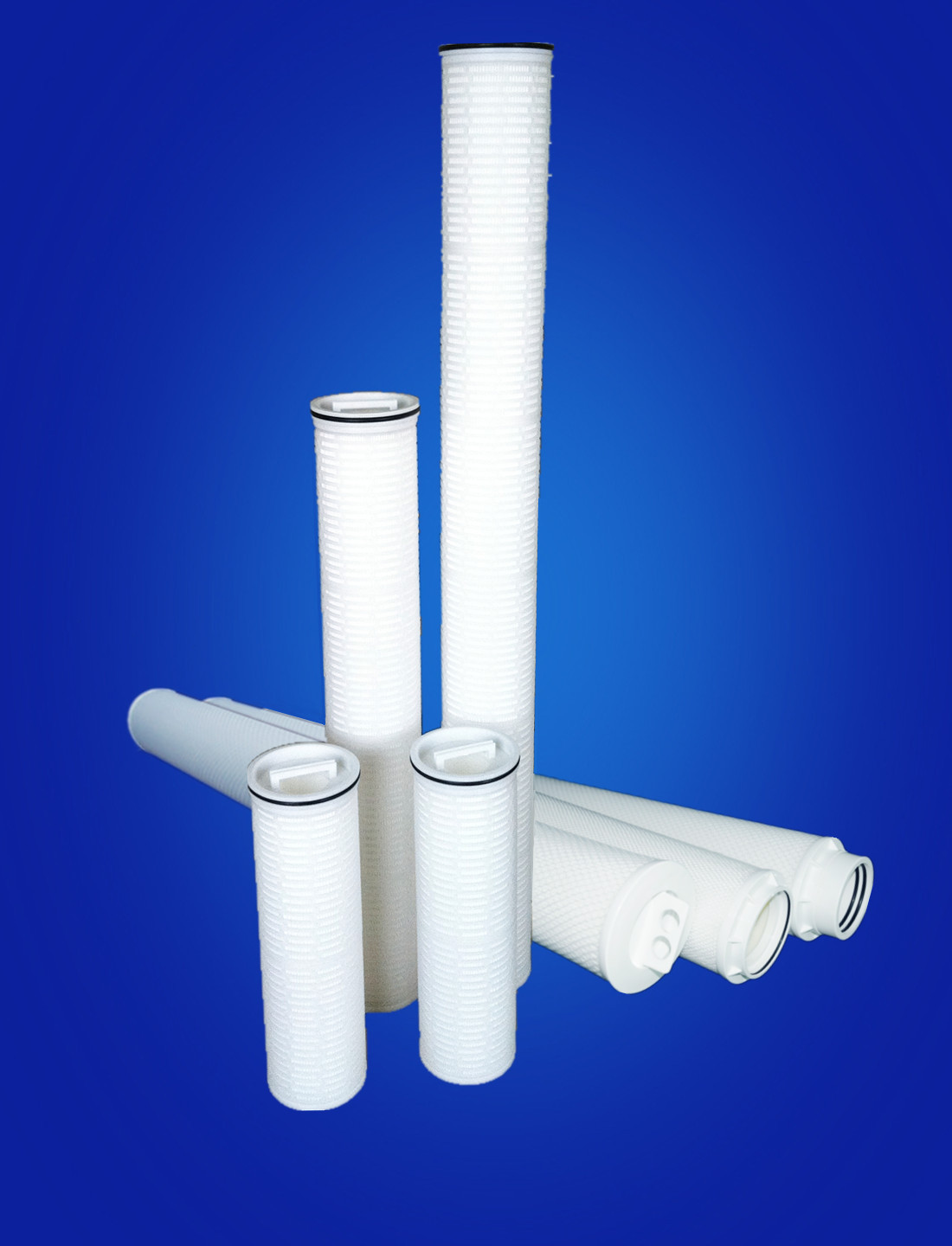 Specifications
Dimensions
◆Length: 20''(528mm) 40''(1022mm) 60''(1538mm)
◆Outside diameter: 6''(152mm)
Performance
◆Removal rating: 1μm 4.5μm 6μm 10μm 20μm 50 μm 70μm 100μm
Material of constructions
◆Seal Material: EPDM NBR
Applications
◆Prefiltration of RO,Pretreatment of sea water desalination
◆Condensate water filtration,hot water recovery in power generation
◆API, solvents,and water filtration in BioPharm market
◆The filtration of bottled water, high Fructose,edible oil,soft drinks,and milk
◆Paints and coatings,Petrochemical,Refineries
◆Microelectronics,film,fiber and resin
Features
◆Gradient pore structure
◆Up to 110M3/H flow rate per filter cartridge for water filtration.
◆Maximum 50% reduction of filter system
◆20 inch /528mm,40 inch/1022mm and 60 inch/1538mm lengths are available
◆All contaminants can be removed within the cartridge because of the flow direction