The XSJ PP Melt Blown Filter Cartridges
The XSJ PP Melt Blown Filter Cartridges are made of super-fine fibre of polypropylene. The fibre forms 3-dimension porous structure randomly with melt-reel method. The hole diameter shows grads distributing along filtrate flow. The filter cartridge includes both surface and inner filter effect. It can do primary and fine filter simultaneously. So different sizes impurities can be remained. The precision range is from 1μm to 100μm,Its flow rate is over 1.5 times faster than the cell filter cartridge.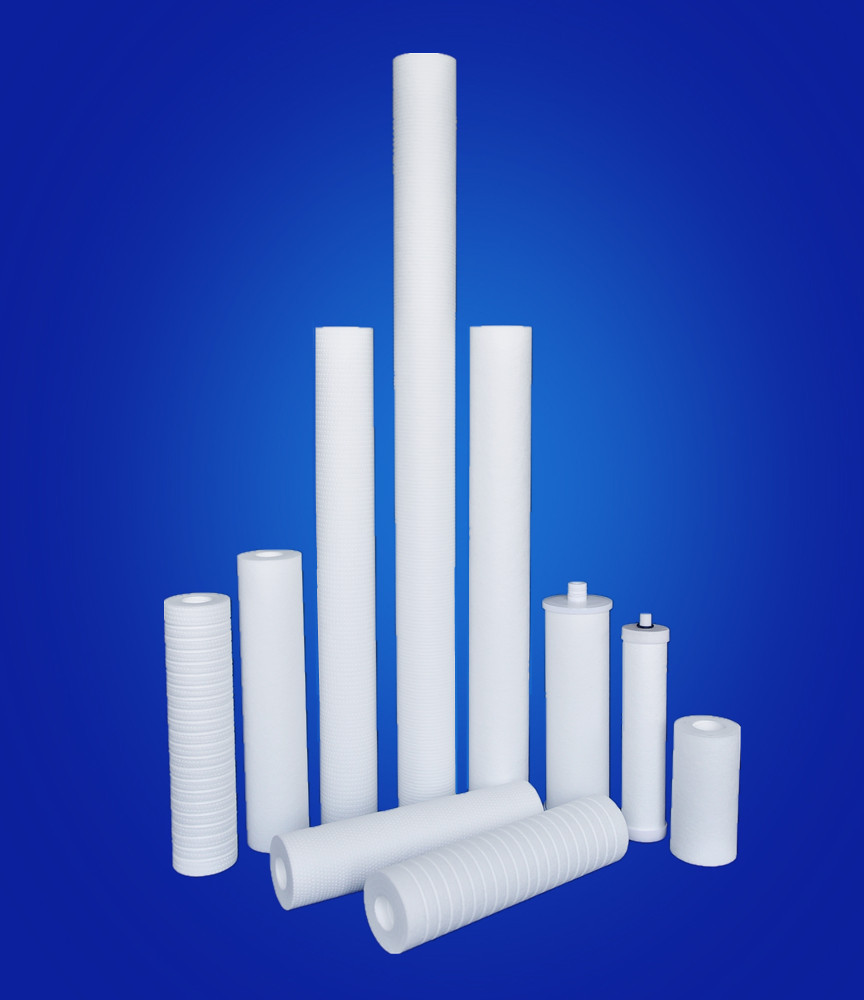 Specifications
Dimensions
◆OD: 63mm 115mm or according to the customers'
requirements
◆ID: 28mm 30mm
Length:9.75'' 9.87'' 10'' 20'' 30'' 40'' 50'' 60''
Material of constructions ◆Filter media : PP
◆core: PP
◆End cap:PP
◆Gaskets/O=ring: Silicone EPDM NBR VITON Teflon
Performance
◆Removal rating: 1μm 5μm 10μm 20μm 50μm 100μm
◆Maximum Differential pressure:2.0 Bar @21°C
◆Maximum operating temperature:80°C
Applications
◆Drinking water treatment
◆Electronics Industry
◆Pharmaceutical Industry
◆Industrial water treatment
◆Plating
◆Petroleum industry
Features
◆Filtration efficiency for maximal granule is 99%.
◆Filtration efficiency for beginning diameter is 95%.
◆The value of flow rate is determined at △P=0.015Mpa , 10″standard filter
◆100% Pure Polypropylene will not cause any pollution to water
◆Wide Chemical compatibility
◆Groove design to extend the filtration surface area
◆All kinds of adaptors are available.